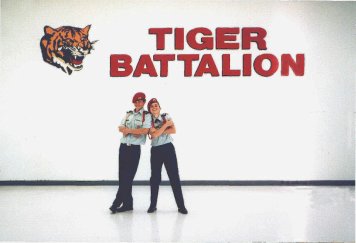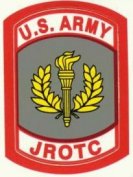 The beginning----
Palmetto High School
U.S. Army J.R.O.T.C.
Palmetto, Florida
Under the Command of: Lt. Colonel Massmann..U.S. Army (Ret.)
and First Sgt. Hockley..U.S. Army (Ret.)
Cadet: Battalion Commander 1998/99: Lt. Colonel Christine White


Army JROTC
The mission of the United States Army Junior Reserve Officer Training
Corps (JROTC) program is "To Motivate Young People to be Better
Americans". The program is offered as an academic elective and the grade
received is included in the student's overall Grade Point Average. Program
objectives are to: Provide and encourage citizenship; Promote high school
completion; develop leadership potential; Strengthen self-esteem; Improve
wellness and physical fitness; Provide an incentive to live drug-free;
Enhance life skills.
These objectives are accomplished through a well-balanced curriculum of
180 hours of instruction per year and a number of optional extracurricular
activities to include, but not limited to, drill teams, color guards,
civic activities, and summer camps. Major subject areas in the JROTC
curriculum are : Leadership and Patriotism (decision making,
problem-solving, teamwork, moral responsibility, respect for constituted
authority, personal and group success) Communication (communicate and
listen effectively, improve verbal and written skills, interview and
presentation methods) Citizenship and History (ethical values, rights and
responsibilities, role of military in a democracy, current events,
importance of citizenship in American History) Life Management Skills
(self-reliance, goal setting, time management, increase self-confidence,
overcome fear of failure, career options and opportunities) Wellness and
Physical Fitness (first aid training, good health and appearance, drug
prevention, importance of diet and exercise).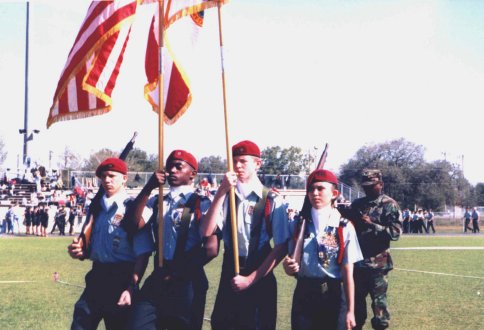 All working together for excellence !
On the Drill Field and in the Classroom.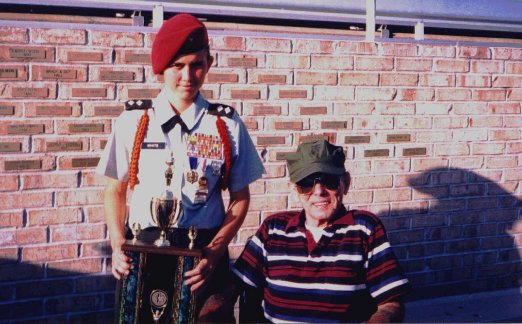 Crissy on the way to state drill meet. With Wheezer (Papa)

Work hard, Play hard! Military Ball 1999. Uniform of the night?

---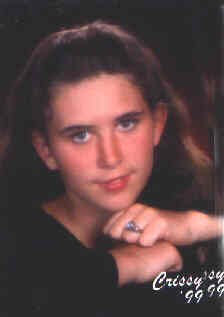 After the ball was over !

---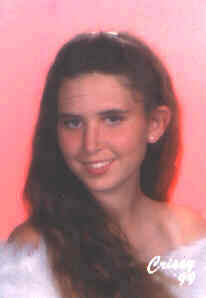 Class of 1999 Year book photo.
---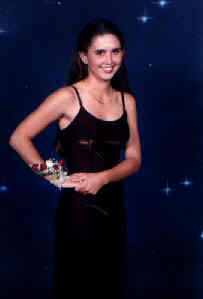 Prom night 1999
---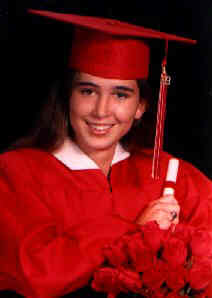 High School Graduation 1999
---
Another new beginning !


Saint Leo, Florida......Here I come !!!!!
---
Please return. This is just a start ! The page will be moved and
I hope IMPROVED !! Thanks.. Christine