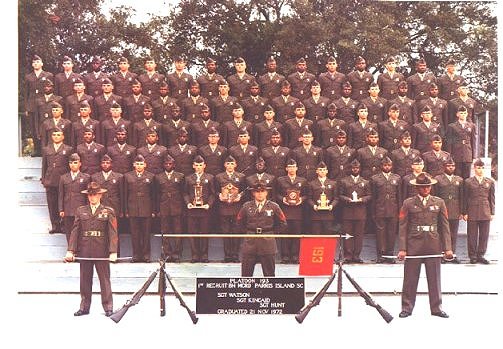 Plt. 193 1st. Bn. MCRD Parris Island, SC

SGT WATSON--SGT KINCAID--SGT HUNT

21 November. 1972

Bill--2nd.row from the top, Last on the Right.

A Rifleman's Prayer

Dear God, my Father, through Thy Son Hear the prayer of a warrior son.

Give my eyes a vision keen To see the thing that must be seen.

A steady hand I ask of Thee The feel of wind on land or sea.

Let me not ever careless be Of life or limb or liberty.

For Justice sake a quiet heart And grace and strength to do my part.

To God and Country, Home and Corps Let me be faithful evermore.

Amen

Back to the Photo Page

Click and go back for more.